Serving You is Serving Our Purpose

ABOUT GFS

SERVICES
ROUTE MAPS & SCHEDULES
ONLINE BOOKING
NEWS AND EVENTS

FAQ's
CAREERS
CONTACT US
| | |
| --- | --- |
| | FLEET |
| | |
| --- | --- |
| | QUOTE REQUEST |
| | |
| --- | --- |
| | GALLERY |
Твиты пользователя @GfsUAE
Why The Trucking Industry Needs Better Pricing For Growth?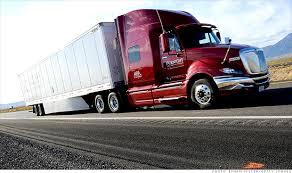 So you though cut throat competition was a great thing? Think otherwise now, as we analyse how cut throat competitiveness is eating away into the trucking industry growth or profits in the US and probably in most parts of the globe. While some had rejoiced at lowering of the pricing for freight transport via trucks, it needs to be pointed out that this has brought forth a slash in number of truckers.
Most biggies in this niche put pressure on higher authorities- such as forums, to minimize rates. The same story applies to customers as well. This, in turn, makes companies under cut the competitors in the industry. However, this has also brought in the issue of lower wages, poor conditions and lack of resources for proper training of truck drivers in its fold! Not just this, subcontractors are the ones facing losses too. The prime need of the hour is for customers to stop bargaining or complaining and lobbying for lowering rates. We hope 2015 brings in better success for truckers round the globe!