Serving You is Serving Our Purpose

ABOUT GFS

SERVICES
ROUTE MAPS & SCHEDULES
ONLINE BOOKING
NEWS AND EVENTS

FAQ's
CAREERS
CONTACT US
| | |
| --- | --- |
| | FLEET |
| | |
| --- | --- |
| | QUOTE REQUEST |
| | |
| --- | --- |
| | GALLERY |
Твиты пользователя @GfsUAE
2014-- The Year That Has Been For #Logistics and #Freight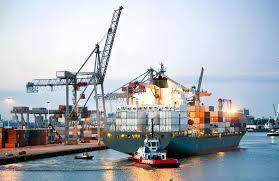 The global logistics industry is facing a lot of challenges in terms of business, prices, operational structures and the like. While big names are making new forays into diverse geographies, some top names are collapsing due to piling overdues. Etihad Airways and Spice Jet are leading examples of both categories respectively.
However, when it comes to the smaller players, the challenges, though similar are more intense and streamlined. Freight players in the UAE and the rest of the world are staring at investment blocks, plan hold ups and infrastructural challenges. For once, even if the economic climate is hearty, investor interest is limited.
The Investor Story
Plans are in perfect order yet the challenge lies in resource allocation for newer markets. While emerging markets are the places to tent at, logistical players are finding it tough to put their ball in a new court only. While the balance beween existing and new resource allocations is the biggest hurdle to overcome, freight names are in a dilemma over branching service offerings.
The Struggle Story
There is a lack of general awareness as to the safety and time saving traits of air freight. While a small percentage of customers are truly aware of the same, a larger mass still picks ocean freight. Now, the biggest hassle involved here is the fuel pricing fluctuations that have especially clogged the ship freight wing. Add to this, port over crowding, and the damage is evident. Trucking finds a huge challenge in terms of offering a justified deal to its drivers. While these issues are not magnanimous, 2014 has been a gentle reminder about the rootedness of the same. While the year has been a mixed bag, logistical players can buckle up to rise over hassles to make the New Year a period that bodes well for the industry globally. Till then, cheers to challenges, innovations and newer avenues.