Serving You is Serving Our Purpose

ABOUT GFS

SERVICES
ROUTE MAPS & SCHEDULES
ONLINE BOOKING
NEWS AND EVENTS

FAQ's
CAREERS
CONTACT US
| | |
| --- | --- |
| | FLEET |
| | |
| --- | --- |
| | QUOTE REQUEST |
| | |
| --- | --- |
| | GALLERY |
Твиты пользователя @GfsUAE
What ticks in the logistics market?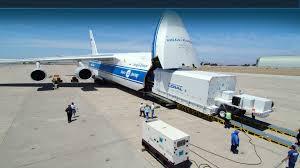 With the myriad options in the field of logistics and freight, the worldwide market is booming with players that are made to enhance customer experience. In the UAE alone, there are so many entities in the niche, that customers often stand confused as to which name to pick. The most essential part of choosing a logistical partner or provider for any need is to weigh the needs against the scope of services.
Efficiency- While the efficiency of freight and logistics provider look great on paper, it is only an actual run that makes a customer remain sure. Especially, in a market where the growth is unhindered and with a safe cushion to be in business, these players take it easy. Make sure you check the viability and efficacy of the track/trace service on offer. The transit times, the real-time delay gap and the ability to put promises to practical ground need seeing.
Follow Up Time- The customer service team must be the back bone when it comes to picking an element for judging the utility of the logistical company. Make sure that the response time in assisting callers with issues, queries of support is minimal. Congestions are a once-in-a-while occurrence. However, when this becomes a daily presence, you are with the wrong name.
Pricing Comfort- The industry is such that pricing and rates are not ever pin pointedly fixed. It needs discussions and customization to fix up a pricing applicable to a client. Of course, we are talking of those needs involving transport of big shipments and large volumes. Quality freight partners offer customized prices each time.