Serving You is Serving Our Purpose

ABOUT GFS

SERVICES
ROUTE MAPS & SCHEDULES
ONLINE BOOKING
NEWS AND EVENTS

FAQ's
CAREERS
CONTACT US
| | |
| --- | --- |
| | FLEET |
| | |
| --- | --- |
| | QUOTE REQUEST |
| | |
| --- | --- |
| | GALLERY |
Твиты пользователя @GfsUAE
UAE Launches National Innovation Strategy—Will Logistical Industry Players Face Changes?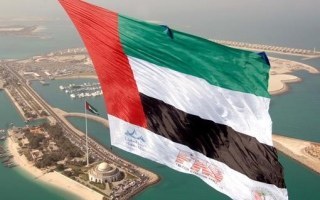 When we heard the song 'Times, They Are A-Changing', little did we know that everything from technology to freight would see myriad changes over the years. Now, UAE has gone ahead and launched its National Innovation Strategy. This is set to change the dimensions of all niches in the industry as a whole. During the launch, His Highness Shaikh Mohammed bin Rashid Al Maktoum, UAE Prime Minister and Dubai's ruler announced how he believes this strategy can enhance the developmental level in UAE.
On another note, it is noteworthy how UAE already ranks among the most innovative Arab nations in the world. Al Maktoum says that the new strategy will be implemented with a target of making UAE more innovative further over the next half decade or so.
The chief sectors that will primarily be the focus of this new National Strategy are-
Transport
Education
Renewable Energy
Health
Water
Space
Technology
The transport sector is intertwined with the logistical wing on a crucial hinge. It is with more innovation that the freight and transport industry can take on new challenges and opt for higher leaps. The National Innovation Strategy will be implemented in phases. The first phase will see completion of about 30 national level initiatives in three years time.
From innovation incubators to new laws, incentives and alliances, there are various offshoots that will be tackled over the duration of this phase.
Shaikh Mohammad has gone on air stating, "This innovation strategy is a primary tool to achieve Vision 2021. We have always called for creativity in every field and this strategy is a concrete step to implement that vision. These initiatives around innovation will enhance the quality of life in the UAE and take our economy to new horizons." (Source: Khaleej Times)