Serving You is Serving Our Purpose

ABOUT GFS

SERVICES
ROUTE MAPS & SCHEDULES
ONLINE BOOKING
NEWS AND EVENTS

FAQ's
CAREERS
CONTACT US
| | |
| --- | --- |
| | FLEET |
| | |
| --- | --- |
| | QUOTE REQUEST |
| | |
| --- | --- |
| | GALLERY |
Твиты пользователя @GfsUAE
UAE'S Logistical Segment Set To Touch $27 Billion Mark In 2015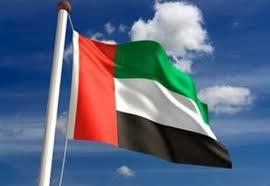 UAE has sealed its place as one of the leading global energy market players over the last few years. Of late, the country is seeing influx of funds into its transportation niche. This is being done for fast track growth in terms of infrastructure. In the current year, UAE is faced with ample opportunities clubbed with few challenges in terms of retaining its leading rank in the logistical segment.
In 2013, the logistics industry in the country stood at a value of $23.4 million. Of course, this figure covers manufacturing in the domestic sector, cross border trade as well as revenue from the agro sector. About 6 per cent of the country's gross domestic product saw contribution from the logistics market.
Now with an optimistic sentiment growing head on, the market is anticipating value addition to the range of $27 billion by next year. The trend can be seen as already implmentive, given the rise in domestic manufacturing and heightened trade volumes.
The logistical sector in UAE can be classified under the following heads:
Freight forwarding, 62 per cent
Transportation, 18 per cent
Warehousing, 16 per cent
Value added logistical services, 4 per cent
The upward trends predicted next year is true for all GCC nations, given that the Eurasian trade trajectory is set on a strong hook. In addition, the manufacturing sector is pronged on a path of heavy growth. Moreover, UAE is blessed with:
Strategic location
Global infrastructure
Forward thinking progressive government
With so much on favor, it is tough to miss predicting the upward sentiment in the logistical market.