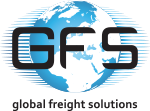 FACILITIES SECURITY & DISTRIBUTION
Serving You is Serving Our Purpose

ABOUT GFS

SERVICES
ROUTE MAPS & SCHEDULES
ONLINE BOOKING
NEWS AND EVENTS

FAQ's
CAREERS
CONTACT US
| | |
| --- | --- |
| | FLEET |
| | |
| --- | --- |
| | QUOTE REQUEST |
| | |
| --- | --- |
| | GALLERY |
Твиты пользователя @GfsUAE
Chances are that you have bumped into us or been referred or that you have been hunting for an ideal freight solutions provider! Global Freight Solutions (GFS) does not believe in claiming that it leads. At GFS, we let our services do the talking.
---
ALL-CUSTOMIZED LOGISTICS SOLUTIONS
Gone are the days when you had to fall in with limited resources or even absorb all those terms that freight solution providers dictated to you. At GFS, we understand the value of our customers and take the right steps to frame custom-made solutions.

We are not just service providers. We stand out as:
Customer-oriented
Customer-friendly
Customer-driven

GFS is synonymous with:
Global Network
Faster Freight And Transport Solutions
Sound Experience
| | |
| --- | --- |
| OUR VISION: | OUR MISSION: |
| To be a premier transportation partner with capabilities to reach all corners of the globe. | To be recognized as a progressive and forward thinking company that makes customer needs a top priority. Working as a team to offer clients transportation means that is effective, safe and fast. |
| | |
| --- | --- |
| | It simply does not end here. At GFS, we ensure that the stringiest of international and localized regulations for your transportation needs are adhered to. Our team spends time in weighing each step carefully and technology takes care to fulfil your time-bound expectations. |

Raising The Bar Since 2009
While we are no ancient name, GFS has been engaged in offering logistics and freight solutions since 2009.
Having seen economic booms and lulls alike, we know how to please customers in any given state.
We have harnessed growth by adapting globalized commerce.
With the logistics processes getting spunked up with tech inflow, our team has taken the right steps to ensure that our mission never flags down.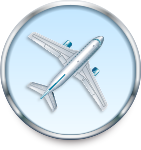 The Approach at GFS
The solution is an end point. Wondering how we arrive at the same? Here's our service map laid out.
Weigh and analyze your needs
Analyze your growth objectives
Weigh the cost structure
Compare and design it as per your proposed need
Implement our customized solution
We choose to work on a collaborative basis, not a dictative one! From quality assurance to deadline oriented business deliveries, we promise you the best of each.
NEWS AND EVENTS
---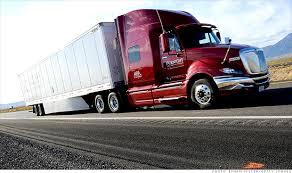 So you though cut throat competition was a great thing? Think otherwise now, as we analyse how cut throat competitiveness is eating away into the trucking industry growth or profits in the US and probably in most parts of the globe. While some had rejoiced at lowering of the pricing for freight transport via trucks, it needs to be pointed out that this has brought forth a slash in number of truckers.
Most biggies in this niche put pressure on higher authorities- such as forums, to minimize rates. The same story applies to customers as well. This, in turn, makes companies under cut the competitors in the industry. However, this has also brought in the issue of lower wages, poor conditions and lack of resources for proper training of truck drivers in its fold! Not just this, subcontractors are the ones facing losses too
05 May 2015